2014 Vintage Fall Release
Third Time's a Charm!
OMG - three GREAT vintages in a row. As the old adage says, the third one is often the best. And so it is with the 2012, 2013, and 2014 vintages.
The 2014s are FREAKIN' STUNNING.
I mean seriously, crazy good! They're really rich and wonderfully concentrated, and loaded with all that super tasty Loring goodness that we're known for. Easily the best vintage since 2009, and maybe even better than that. We're super pumped about these wines. Wow! Did I say they're awesome? WooHoo!!
2014 Vintage : Fall Release Wines : Available Now!
Graham Family Vineyard Pinot Noir, Keefer Ranch Vineyard Pinot Noir, Durell Vineyard Pinot Noir, Rosella's Vineyard Pinot Noir, Garys' Vineyard Pinot Noir, Durell Vineyard Chardonnay, Rosella's Vineyard Chardonnay
These Pinots are the best single vineyard wines we've produced since 2009. And the Chardonnays are the best ever. The Pinots are bright, fresh, plush, and silky smooth. The Chardonnays are lush and yet a bit brighter and more focused than previous vintages, with a nice minerality streak running through them. SUPER YUMMY!!
The Graham Family and Keefer Ranch Pinots, as usual, are the brightest and freshest of the Fall Release Pinots. Very pure wines that provide great fruit with awesome acidity.
The Rosella's and Garys' are quintessential examples of what those two vineyards can deliver: gorgeously deep, yet perfectly balanced wines of stunning aromas and flavors. Mouth watering wines.
The Rosella's Chardonnay is crazy tasty with amazing citrus and mineral components. We're coming into our stride with Chardonnay, and it really shows in this wine. Extra yummy!
Sadly, the Durell Pinot and Chardonnay will be our last wines from that wonderful vineyard. We've really enjoyed working with the crew at Durell, and have always loved the wines we've produced from there. But we've decided that we're going to focus more on Santa Lucia Highlands and Sta. Rita Hills going forward. While we'll miss Durell, we'll have a few new and very exciting wines to offer you this Spring, and well as more next year.
Once again, we've decided to hold the line on prices. We're consumers too, and we face the same pain of rising prices on wines we like to buy. Not to pat ourselves on the back too much.... but we're extremely proud of the fact that over the past 10 years we've raised prices by LESS THAN 5%. Not 5% per year - but only 5% above our 2004 vintage pricing. And if you buy our mixed case deals, THE PRICE IS LESS THAN 10 YEARS AGO. We really appreciate the support we get from you, our very best customers, and will always offer you the best deal possible.
These wines are now available for purchase to List Members through our on-line ordering system.
We Have a New Tasting Room!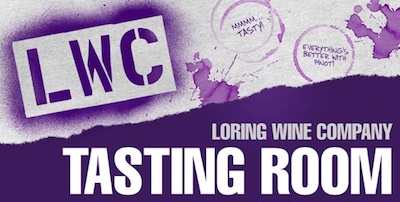 420 East Hwy 246, Buellton, CA 93427
Our BRAND NEW tasting room in collaboration with Cargasacchi and Point Concepcion is located at 420 East Hwy 246 in Buellton, between Ostrich Land and the Hitching Post II Restaurant. We are open Thursday through Monday from 10am to 5pm. Please call for an appointment for groups of six or more. To contact the tasting room staff, please call (805) 691-1300 or Email Us!